Our History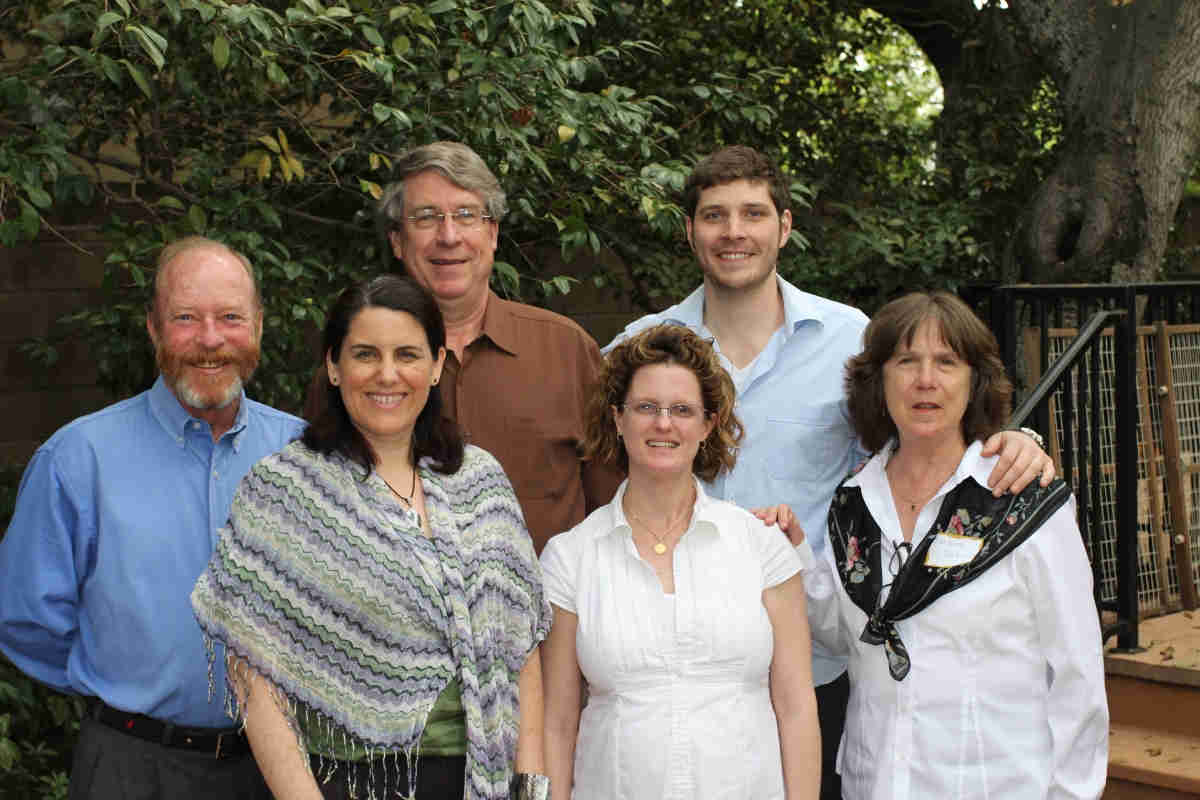 JRP Founding Board (Dick Hirrel, Melanie Goodyear, John A. Blue, Rev. Hannah Petrie, John A. Wilson, Dr. Barbara Eaton; missing is Fran Neumann)
Our vision is an engaged community where all needs are met. Our mission is to bridge communities by matching the professional talents of volunteers with the needs of community-based nonprofit organizations and businesses to promote community development, strengthen social services, and enrich the lives of volunteers.
JRP bridges communities by providing needed professional or technical expertise free of charge to community-benefit organizations. We collaborate with local nonprofits to define their operational needs, and then recruit volunteers with the needed skills from local churches and industry. We outline a clear project from beginning to end, and coordinate each resulting capacity-building effort, including evaluation of the impact of each project.
Jericho Road Pasadena was spearheaded by members of Neighborhood Unitarian Universalist Church of Pasadena.  In partnership with the Flintridge Center, these members investigated whether there was a need in the local nonprofit community for the services offered. When the answer was a clear "Yes," local volunteers began raising operating funds and creating its structure.  In May 2010, we officially opened our doors.  We have received generous funding from the Leo Buscaglia Foundation, Unitarian Universalist Funding Program, The Ralph M. Parsons Foundation,  the Rose Hills Foundation, the Weingart Foundation, Wells Fargo and other foundation, individual and corporate donors.
Jericho Road Pasadena is a non-sectarian, nonprofit corporation recognized by the Internal Revenue Service with 501(c)(3) status. The name "Jericho Road" is derived from imagery in a sermon by the Rev. Martin Luther King, when he exhorted his listeners to follow the example of the good Samaritan tending the injured traveler on the road to Jericho.
Organizational Values:
Jericho Road Pasadena's protocols and procedures cultivate a climate of mutual respect between our volunteers and clients.
We do not confuse our professional skills and expertise with being an expert on our clients or client communities. That is the nonprofits' expertise, and we respect their contributions to the process.
Our two-way bridge between nonprofits and volunteers helps people on both sides learn about each other, share what they have learned, and break stereotypes in the process.
When volunteers experience the strengths and richness in the lives of the people they are helping, they have the chance to experience the deeper truth of our shared humanity. As more people within a community acquire this deeper truth on a personal level, we have the potential to transform our community.
Operating Principles
Pragmatism. From paperwork to the work itself, we strive to be efficient and to be product-, not process-, oriented. Our purpose is to strengthen the nonprofits and community benefit organizations we serve, which are likely to be resource-scarce organizations in need of practical guidance and expertise.
Accountability. In our attempt to create new expectations for what it means to engage in professional relationships in the absence of money–the traditional catalyst for accountability—we bring our workplace standards of professionalism to our volunteer projects. Similarly, we expect our clients to do their part to further the work. We are a high expectations organization and believe this approach will attract and retain more volunteers and clients.